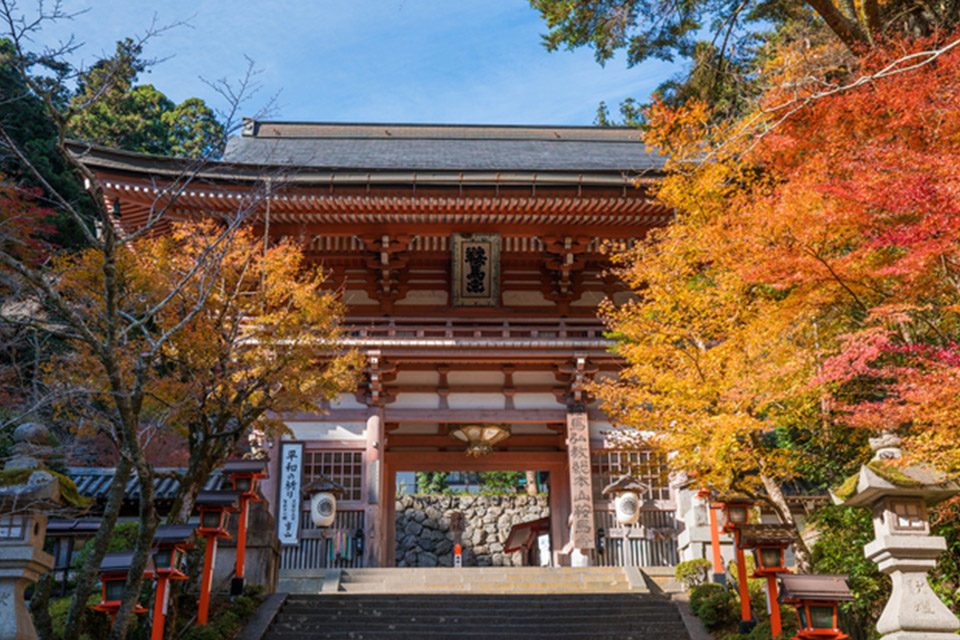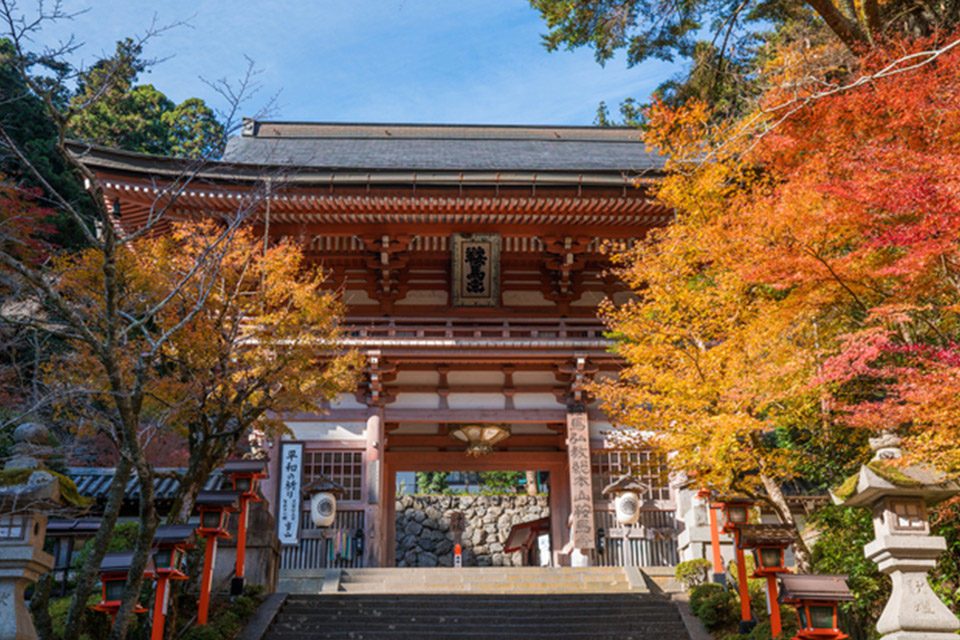 During autumn of Kyoto, not only pay respects to temples and shrines, leave the city to enjoy beautiful red leaves via hiking routes, and relatively less tourists. Natural circumstance let us slow down the speed of our feet. Maybe some people are worrying being too tired for hiking, here recommended are the strokes that are simple without precipitous slopes or mountain climbing.
The best and not crowded trail: Kurama-dera Temple~Kifane Shrine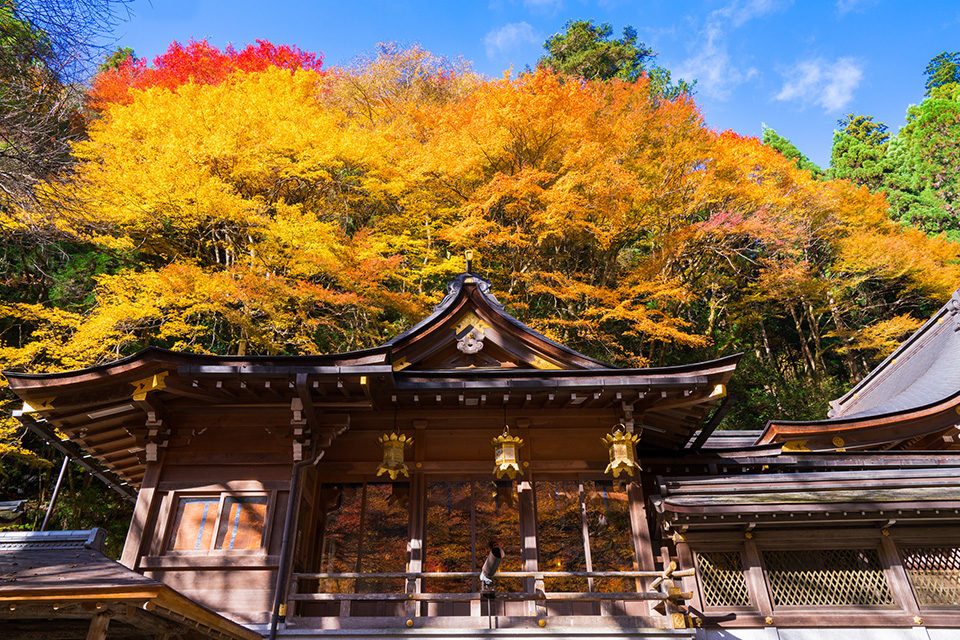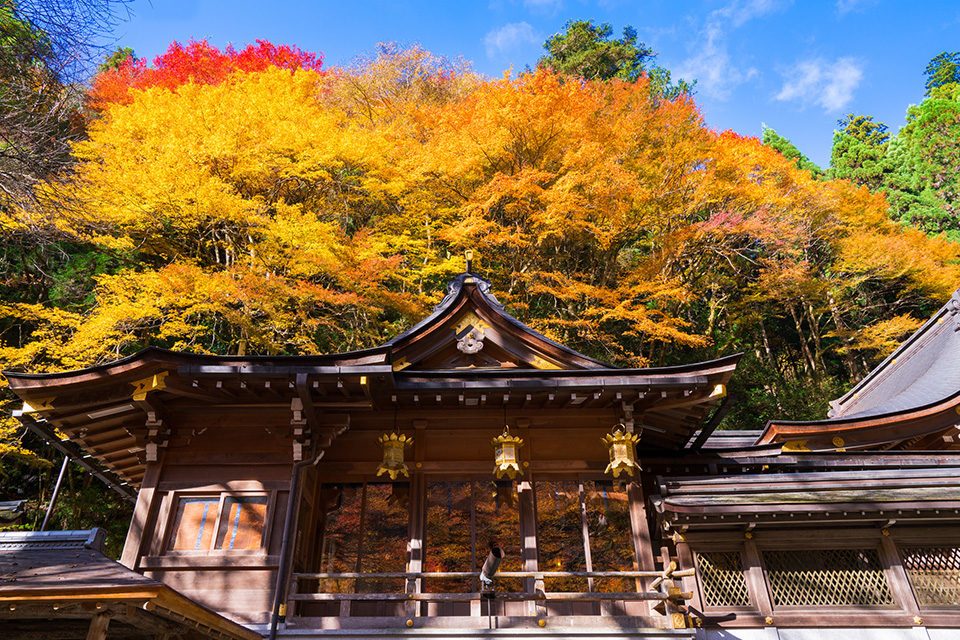 To travel Kyoto in red leaves period, sightseeing places are full of tourists. But the trail from Kurama-dera Temple to Kifane Shrine has relatively less visitors. Visitors can enjoy red leaves in Kyoto with light mood. Kurama-dera Temple trail is a favorite route of mountain walkers. If lucky, you can meet the fog current flowing around, make a feeling of fairy land. From Kurama-dera Temple to Kifane Shrine needs about 2 to 3 hours, a short distance route for hiking and no difficulty. Even new mountain walker or children can handle. From Kyoto station to Kurama-dera Temple, first take JR Nara line to Tofuku-ji Station, then take Keihan Railway to Demachiyanagi Station. Change to Eizan Railway and get off at Kurama-dera Temple. It is the best starting pointing of this trail.
Area around Bukkyo University to Nenrinbo is a hidden red leaves spot. Though here can see beautiful autumn leaves, not well-known by people. Here can silently admire the colorful autumn leaves. Relax and enjoy the autumn view of Kyoto.
The happiness of red leaves along river side of Kiyotaki River: Kiyotaki to Takao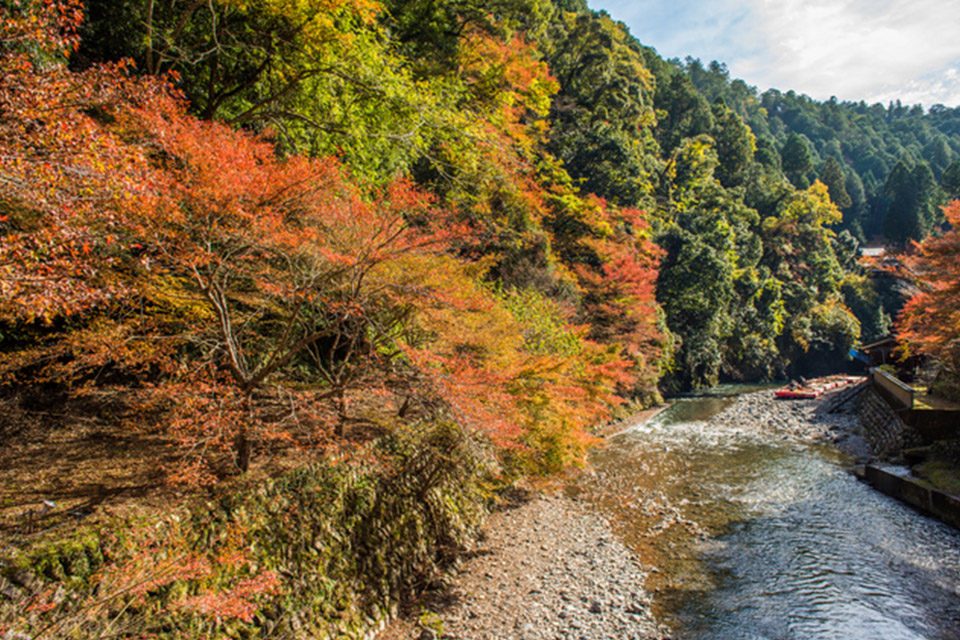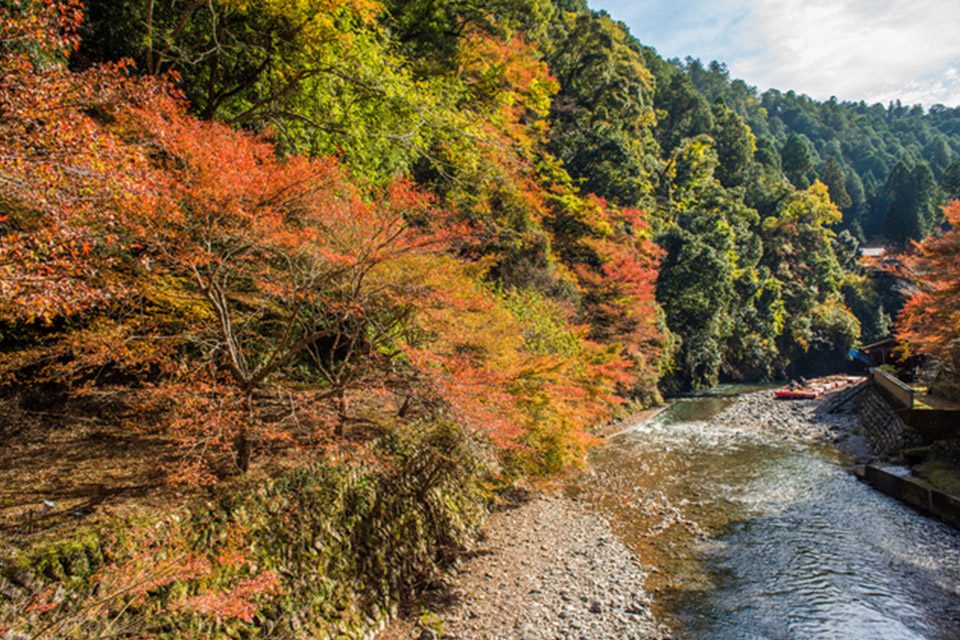 "Kiyotaki・Takao Trail" is from bus stop of Kiyotaki. Walking along Kiyotaki as starting point to upstream of Takao, the length is about 4km. The stream valley is named Kinunkei. It is a well-known red leaves view spot of the whole trail, but relatively less people know this place for red leaves. Furthermore, the 3 temples, Jingo-ji, Saimyouji and Kosanji Temples in Sanbi District also are good places to see the bright red leaves. Surely make people not willing to leave. "Kiyotaki・Takao Trail" without a lot up and down slopes. It is a suitable route for new mountain walker.
The trail link up Arashiyama to Takao with 7.7 km: Arashiyama to Takaomachi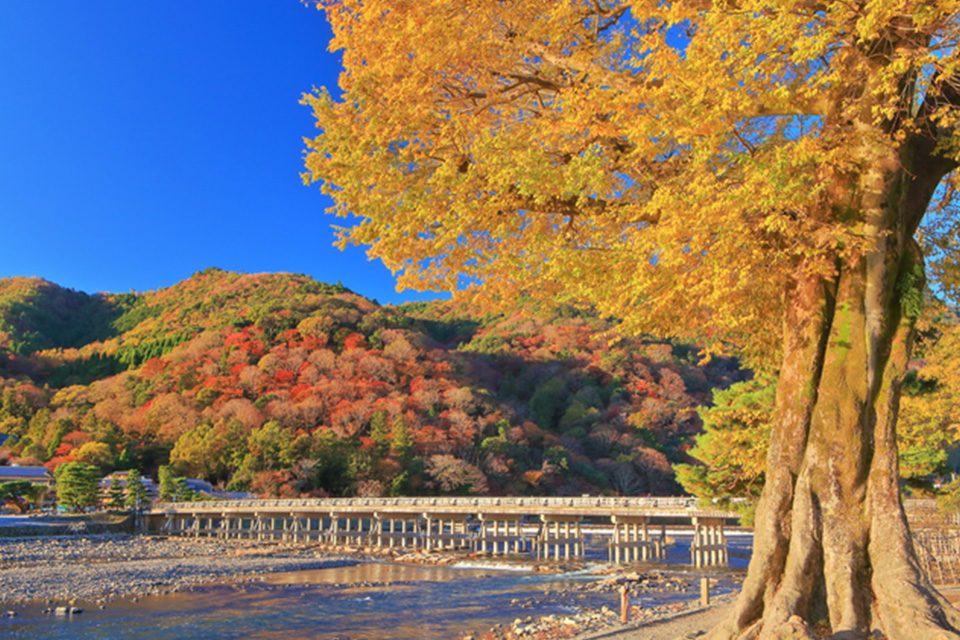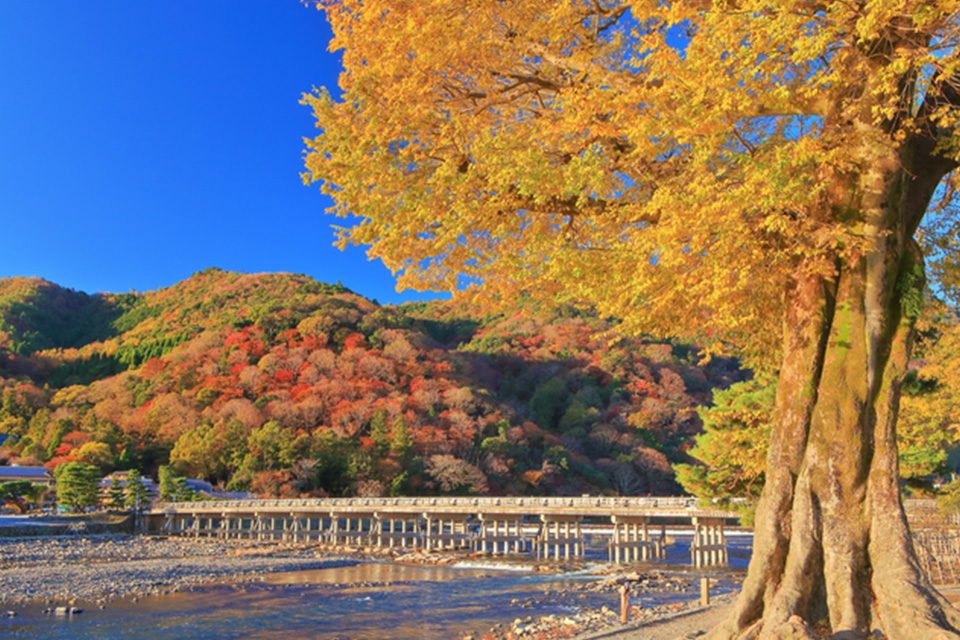 The trail starts from Arashiyama to Takao. No need to climb precipitous slopes, it is a route for enjoying country side. No matter where your eyes move, colorful red leaves all around you will jump into your eyes. So you can fully enjoy the attraction of autumn views of Kyoto. You will find a park in middle of the trail, a rest stop for mountain walkers. Observe the mountains covered by red leaves on the long chairs. Walking pass the little bridge of Kiyotaki River, there is named "Shanrin iPondo". Such fir wood scenery can only be seen in this route. This is 7.7km linking up Arashiyama and Takao.
The cautions for mountain walker in hiking trails
The routes introduced are suitable for new mountain walkers. Even though the slopes are not many, people need to walk a certain distance. So must wear clothes for easy walking and comfortable shoes.